For too long, our representatives have said they care about our communities while simultaneously funding aggressive immigration enforcement and deadly immigration jails. Cutting the flow of money is critical to stopping Trump's anti-immigrant agenda.
We want our tax dollars used to strengthen our communities by investing in education, housing, and health care programs that increase well-being, not bankroll xenophobic policies. Demand Congress #DefundHate and divest from Immigration and Customs Enforcement (ICE) and Customs and Border Protection (CBP). Take action today.
---
Urgent Actions
Sign the petition
Call your Member of Congress
Shareables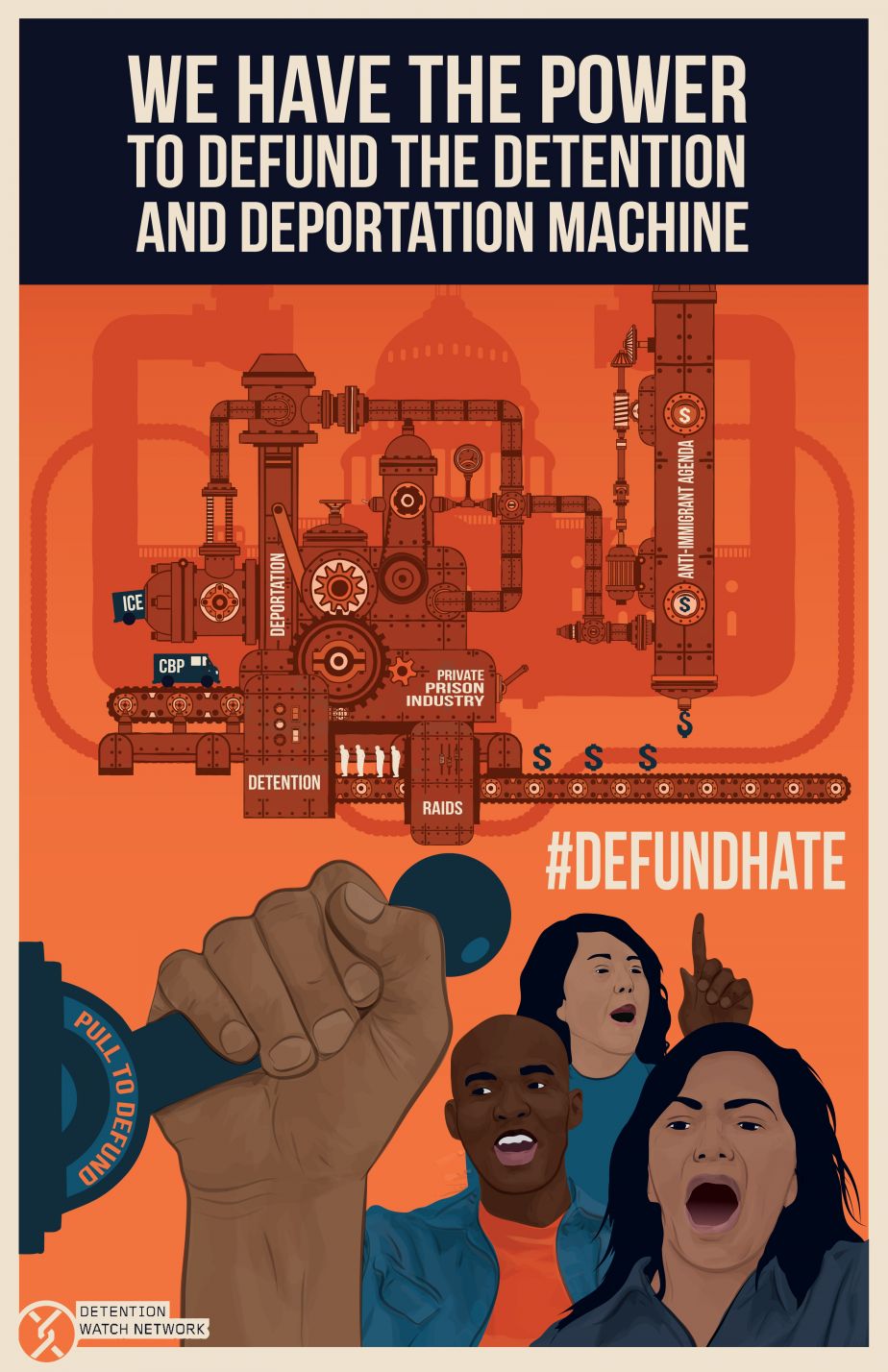 Latest Materials
Questions or Support?
---
#DefundHate in Action
---
  Campaign Members
American Civil Liberties Union • Alianza Americas • American Friends Service Committee • Asian Americans Advancing Justice • API Institute on Gender-Based Violence • Bend the Arc: Jewish Action • Coalition for Humane Immigrant Rights (CHIRLA) • CREDO • Church  World Service • Detention Watch Network • Earth Justice • Fair Immigration Reform Movement (FIRM) • Immigrant Defense Project • Indivisible • Immigrant Youth Coalition • La Red • Latin American Working • Lights for Liberty • Group MoveOn • Nakasec • National Center for Lesbian Rights • National Council of Jewish Women • National Immigrant Justice Center • National Immigration Law Center • National Immigration Project • Religious Action Center of Reform Judaism • Southern Border Communities Coalition • South Asian Americans Leading Together • Bridges Faith Initiative • Southeast Immigrant Rights Network (SEIRN) • The Immigration Hub • Undocublack • Unitarian Universalist Service Committee • UltraViolet •  United We Dream • We Belong Together