Together, we are stronger
Detention Watch Network (DWN) is a national membership coalition that brings together advocates and organizers to unify strategy and build partnerships on a local and national level to end immigration detention.

The Value of DWN Membership
With a DWN membership, you have access to expert analysis, technical assistance, timely resources and meaningful trainings to strengthen and support your work.
Build your knowledge and power
Enhance your expertise
Amplify your work
Collaborate with members nationwide
---
Our Member Community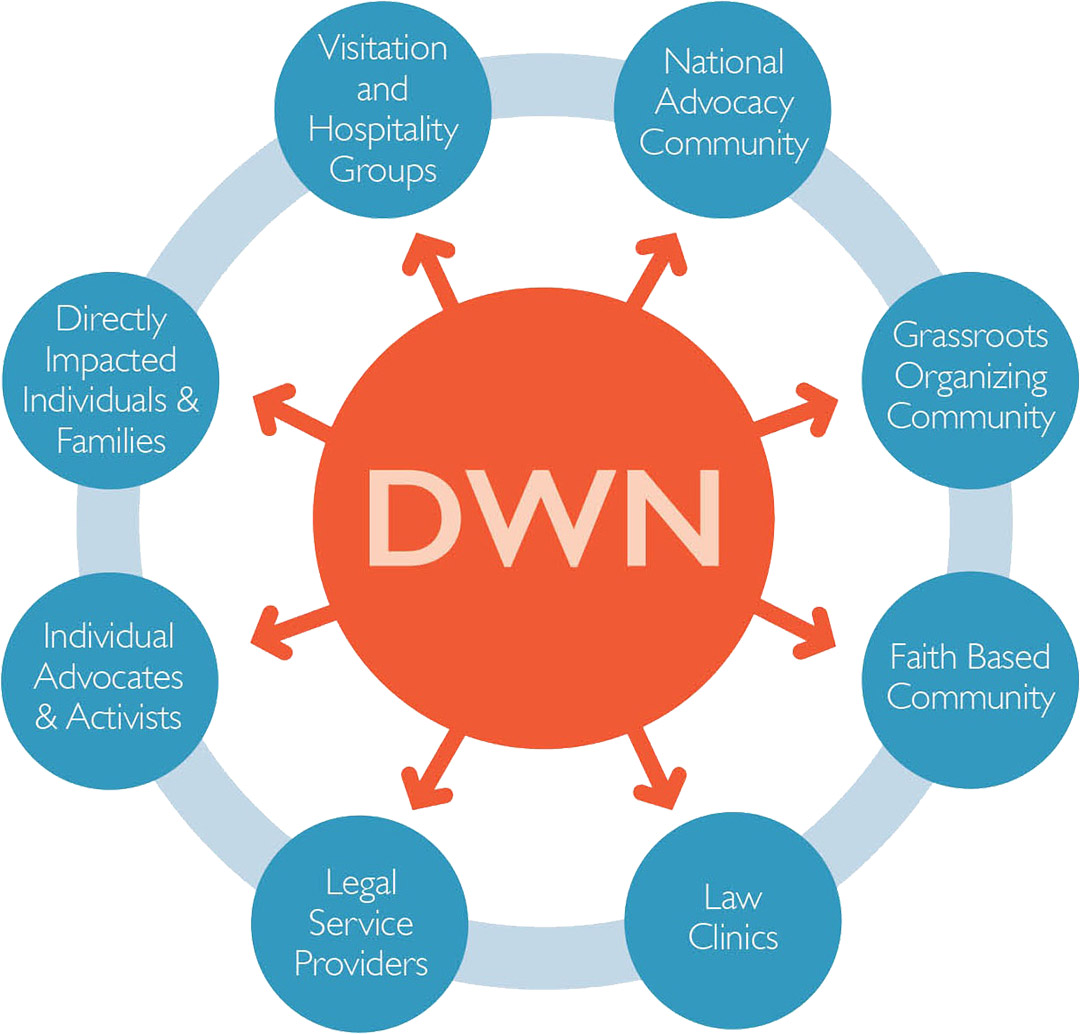 Becoming a DWN member has empowered me in so many ways. The access to resources, trainings, toolkits to fight back, expert assistance and collaboration with legal advocates have been key as I fight my deportation case. I have learned so much from everyone in the network!

— Alejandra Pablos, #KeepAleFree
---
FAQ on Membership
What is the new membership term?
As of January 1, 2021, the new DWN membership year will follow the calendar year, as well as our fiscal year, and will run from January 1 to December 31.
I'm not currently a member, but I want to join/renew a lapsed membership. Can I become a member before January 2021?
Yes, you can join as a member now! Your membership will be valid until December 31, 2021.
I belong to an organization, should I join/renew as an individual or organization?
We strongly encourage affiliated individuals to consider joining/renewing as an organization. Organizational members are acknowledged and promoted on the DWN website, and organizational members can add or change as many staff as needed to their membership.
Why is there a dues payment?
Member dues are a core component to DWN's growth and sustainability. They ensure a non-restricted income stream for DWN campaign activities and to strengthen the work of our members.