The unjust policy of locking up immigrant mothers with their children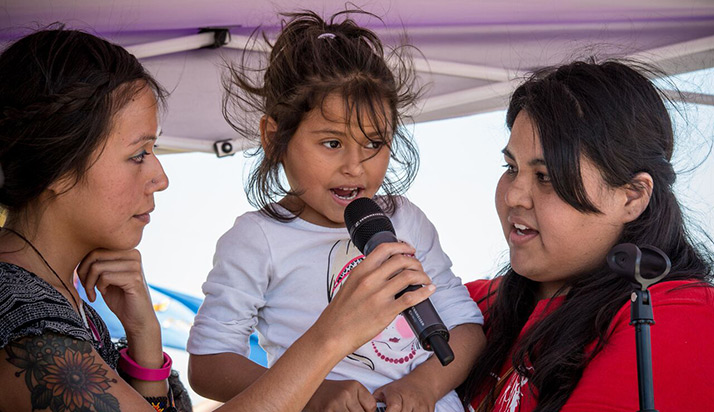 ---
Families fleeing extreme violence in Central America are migrating to the United States in search of refuge. Rather than providing protection, the United States detains women and children seeking asylum in family detention centers.
Family detention is the inhumane and unjust policy of jailing immigrant mothers with their children – including babies. Upon arrival in the U.S., families are locked up in remote and punitive detention centers, with little access to legal and social services, often experiencing widespread human and civil rights violations.
The government expanded the use of family detention in 2014 in an attempt to deter asylum seeking women and children from coming to the U.S. from Central America. This policy was implemented despite the U.S. having a direct hand in creating the violent and unstable conditions prevailing in Honduras, Guatemala, and El Salvador that are causing many to flee.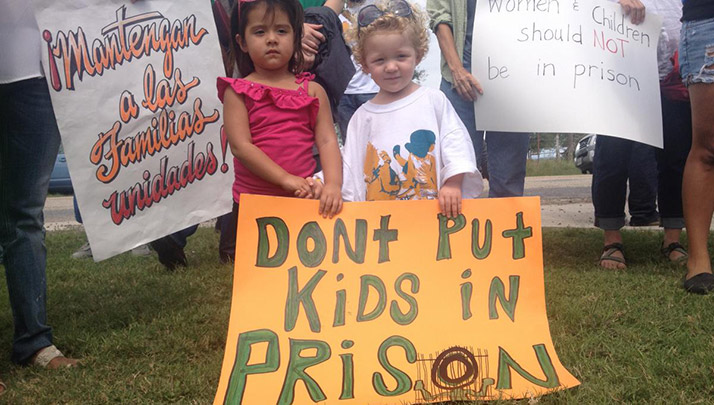 Currently there are three immigration jails holding families: Berks Family Residential Center in Berks County, Pennsylvania (Berks), Karnes Residential Center in Karnes City, Texas (Karnes) and South Texas Family Residential Center in Dilley, Texas (Dilley). Prior to 2014, the Obama administration had ended large-scale family detention in Texas, with Berks being the only family detention center in operation. By the end of 2014, Karnes and Dilley had opened while a fourth facility, the Artesia Family Residential Center in New Mexico, had both opened and closed amongst a firestorm of criticism. (See our report: Expose & Close Artesia Family Residential Center, New Mexico)
The alarming rise of family detention has been met with the increasing demand for an end to the policy. In 2015 a federal court ruling called on the government to release children with their mothers from family detention. Judge Gee's ruling found the current practice in violation of the Flores Settlement, an agreement that set the standard for the detention and treatment of immigrant children in the U.S. since 1997.
Family detention is on the wrong side of history. The current family detention program is the largest since the internment of Japanese Americans in the 1940s. The government's policy of locking up women and children is inhumane and unjust. Family detention must end immediately.
In addition to continuing the Obama administration practice of large-scale family detention, the Trump administration has begun pursuing an additional policy of family separation. This is the even crueler practice of locking up immigrant parents separtely from their children, intended to punish the parents and coerce them into abandoning their claims for international protection.
---
Learn More About Family Detention
Engage in Local Campaigns