Your membership sustains the work of the Network
Thank you for your continued commitment to Detention Watch Network (DWN). DWN membership offers valuable benefits and opportunities for information-sharing, collaboration and networking. Now with increased staff support, trainings, member meetings and educational tools, DWN membership supports you in your work.
Your membership renewal is vital to DWN's growth and sustainability. Dues help us strengthen and support the work of our members for DWN campaign activities and member engagement.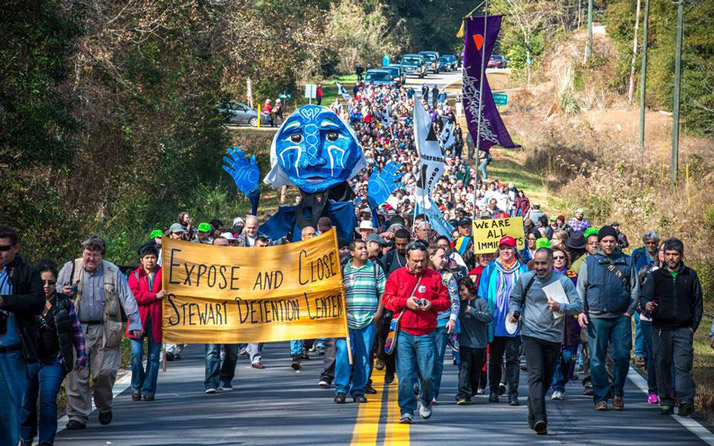 ---
How to Renew your DWN Membership
Current DWN members, thank you for your ongoing commitment to our collective efforts to abolish detention. We look forward to working alongside you in 2023.
The 2023 Membership Renewal deadline is March 20, 2023.  
As a national network, we aim to strengthen and build our base and that means making membership accessible to those who share our vision for change.
We strongly encourage members to contact us if they are unable to meet the membership dues obligations at membership@detentionwatchnetwork.org.
For more information visit our Membership FAQs.
Ways to Renew your 2023 Membership
Electronically

Already have a member profile? Logging into your account is the quickest way to renew your membership. Access your member profile.

By Email or Mail
Accessing Your Member Profile
You can access your Member Account at any time to view your profile, update contact information, renew your membership, access your historical transactions and receipts, and more.
Once you're logged in, select "Renew My Membership" from the dropdown
Detention Watch Network reserves the right to deny membership renewal applications from all individuals and organizations. If your renewal is denied, we will refund your dues payment within 10 business days. For any questions regarding renewal, membership updates or login support, email membership@detentionwatchnetwork.org.