The dramatic expansion of immigration detention in the United States is largely due to mandatory detention laws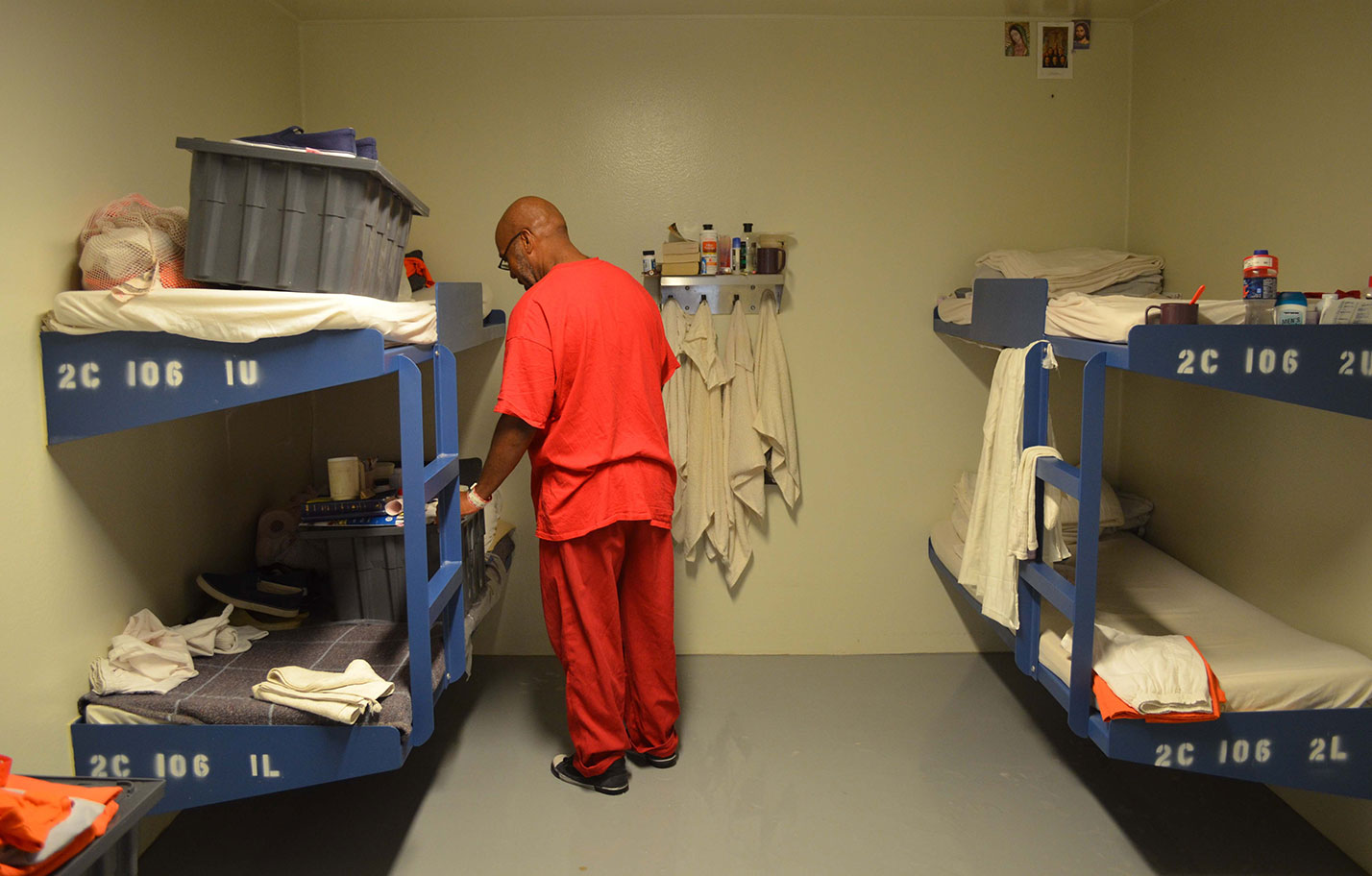 ---
As part of the growth of mass incarceration in the United States, Congress has expanded the mandatory detention of immigrants to unprecedented levels. According to ICE, in FY 2018 over 70 percent of immigrants in detention were mandatorily detained, meaning their incarceration is automatic and required without any kind of individualized assessment and they are not statutorily entitled to a bond hearing. 
Mandatory detention leads to the long-term jailing of people with pending immigration cases. Because of the increasing backlog in immigration court, the already lengthy legal processes, and, most recently, the Biden administration's prioritization of arriving immigrants at the border for apprehension, people, including many seeking asylum, spend years in harmful and costly detention centers across the U.S. Further, while ICE still has full discretion to unilaterally release people subject to mandatory detention, it chooses not to in the majority of cases.
The practice of mandatory detention has existed since 1988, but it was not until the passage of two laws in 1996, the Antiterrorism and Effective Death Penalty Act (AEDPA) and the Illegal Immigration and Immigrant Responsibility Act (IIRIRA), that mandatory detention exploded. The 1996 laws categorized a huge range of crimes as "aggravated felonies" and broadened the reach of "crimes involving moral turpitude." Both classifications trigger mandatory detention. The list of crimes that are considered aggravated felonies under immigration law is long and includes offenses which are very often considered neither aggravated nor felonies in the criminal context. On the other hand, crimes involving moral turpitude remain vague under the law, allowing courts to reinterpret and broaden its meaning to automatically lock up more and more immigrants.  
As the result of expedited removal (also created in 1996), asylum-seekers apprehended by immigration authorities are also mandatorily detained until they pass their first screening interview showing they have a credible asylum claim. Unfortunately, the government has systematically refused to release people seeking asylum even after their detention is no longer required by law.
In an effort to push back on the increasing use of mandatory detention to justify large numbers of people in immigration jail, advocates have pursued litigation to challenge prolonged detention without bond, to dispute the government's arbitrary claim to mandatory detention as justification for blocking release even under emergency circumstance, and to protect people who have very old convictions from being subject to mandatory detention.
Mandatory detention arbitrarily funnels immigrants into a sprawling, unaccountable and unjust system. While DWN calls for a complete end to immigration detention, we also view the automatic detention of people without any kind of individualized assessment as particularly egregious and call for the elimination of mandatory detention immediately.
---
Learn More About Mandatory Detention