Member led, member driven
Thank you for your interest in joining Detention Watch Network (DWN). We hope that you will become a member of DWN and work with us to abolish the inhumane immigration detention system through collective advocacy, education, research, communications, organizing and network-building.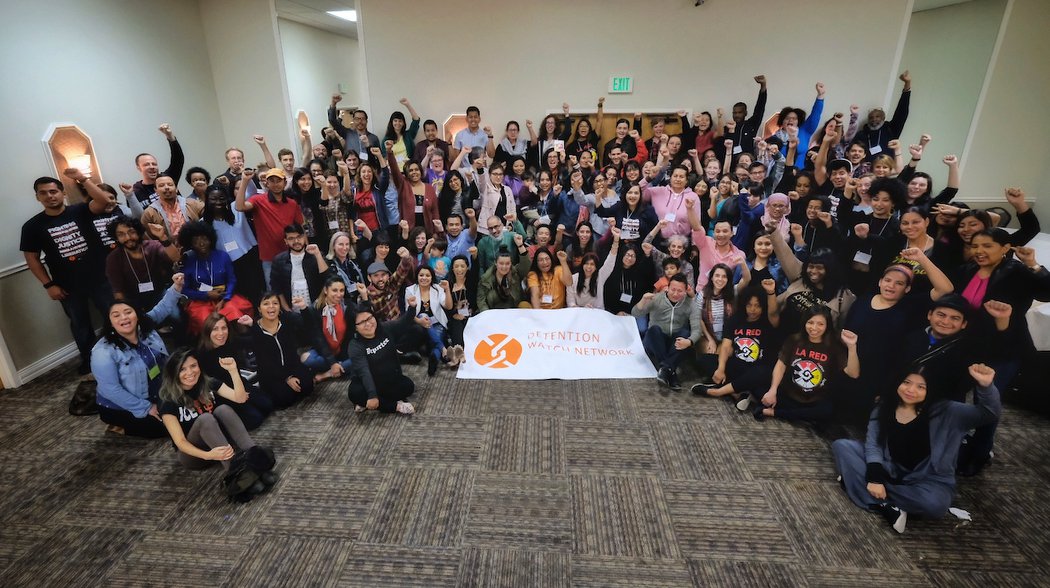 ---
DWN Membership Criteria
DWN membership is open to organizations and formerly detained individuals that agree with our values and mission and that meet the following criteria:
Are actively engaged in anti-detention work
Agree to publicly indentify as a member of DWN, when appropriate
Agree to respect the diverse views and opinions within the membership and to seek respectful means for communicating concerns and resolving conflict
Pay annual membership dues (unless waived) that are a core component to DWN's growth and sustainabilitiy 
Adhere to the membership code of conduct
Participate in new member orientation and quarterly DWN member calls
Membership Code of Conduct
DWN is a member-led, member driven community. We expect our members to act as leaders within the progressive movement and demonstrate the following behavior:
Respect for everyone's identity, background, experiences, expertise, skills and unique role
Willingness for personal growth by allowing yourself to challenge and be challenged by others in a candid and caring manner
Offer thoughtful feedback to DWN staff so that we can continue to grow and improve
Proactively engage within the Network by offering your experiences, expertise and thoughts within DWN spaces (meetings, member calls, the listservs)
Be accountable for your actions
Please note: The membership year runs from January 1 - December 31st and membership applications close on October 1st. Membership is not open to government employees or media representatives.
---
Thank you for your interest in becoming a DWN member. Membership applications are currently closed and will become available in January 2024. Please complete our Member Interest Form and we will notify you once applications become available! 
Complete DWN's Member Interest Form
For membership questions, contact us at: Membership@detentionwatchnetwork.org